Share this debate with your friends! #eudebates
Modernising the Customs Union to reflect current EU-Turkey trade relations would bring substantial economic benefits proposes European Commission to the Council.
With the evolution of the economic environment and the significant growth of EU-Turkey trade, the Customs Union that entered into force in 1996 is becoming less and less equipped to deal with the modern day challenges of trade integration. The trade talks between EU and Turkey underline the potential of its modernisation. The modernisation and extension of the Customs Union could unlock further opportunities for EU companies in the agri-food and services sectors and the public procurement market.
European Union Trade with Turkey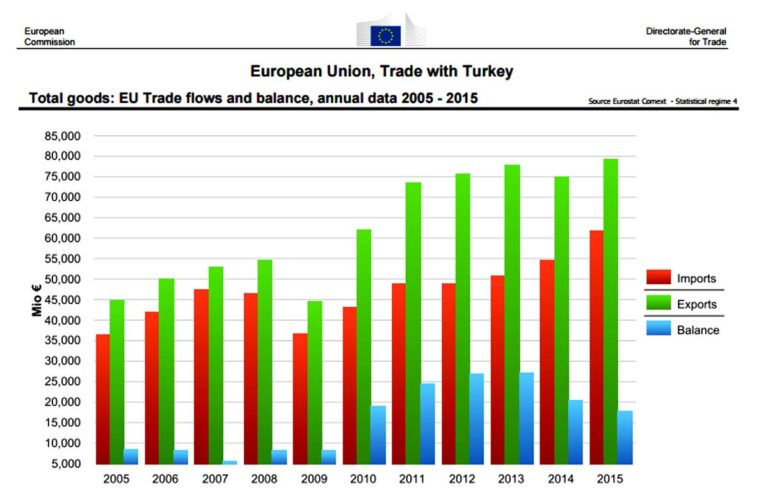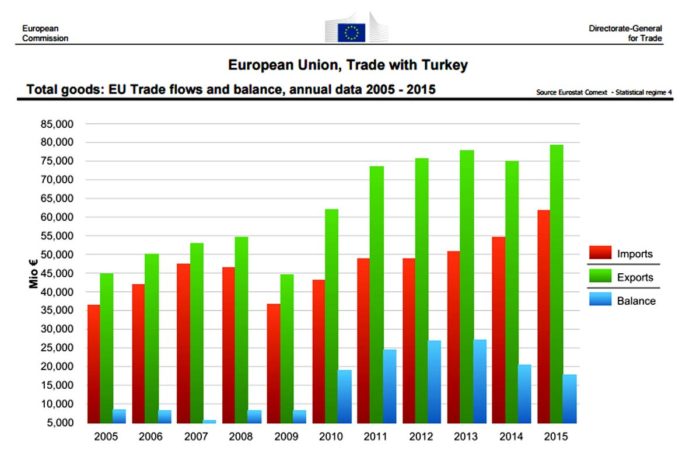 Turkey is the EU's 5th largest partner in trade in goods. The value of bilateral trade in goods has increased more than fourfold since 1996 and currently amounts to €140 billion annually. The EU has a positive balance of €17 billion. For Turkey the EU is the most important trading partner, representing 41% of Turkey's global trade. Moreover, two thirds of foreign direct investment (FDI) in Turkey currently originates in the EU.
Do you believe in this Customs Union extension?
Is Turkey ready to respect EU trade law and fundamental rights as an essential element of this agreement.
EU Debates! You?
Your opinion counts!